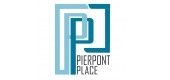 Frequently Asked Questions
We're glad that you are considering living at Pierpont Place! Below you will find some helpful information for some of the Frequently asked Questions we receive prior to leasing with us. If there is any information that we may not have covered, please feel free to contact the Leasing Office and we would be more than happy to address any additional questions that you may have! We look forward to leasing with you!
Leasing
How to Lease:
How does my student go about leasing an apartment?
1. Contact us
Our staff can be reached by phone at 304-598-0092, or you or your student can submit an online guest card at https://www.pierpont-place.com and a staff member will respond to your inquiry.
2. Take a tour
After submitting a guest card or contacting the office, a leasing specialist will schedule a tour with you! Walk ins are always welcomed, however scheduling an appointment assures the most prompt and personalized service. We even offer virtual tours.
3. Select rate
First, choose from our available floorplans. Then, let us know how many tenants will be living in the apartment, as this determines the rental rate. We also offer roommate matching for anyone who does not already have roommates.
4. Apply
Click on the apply tab at the top of our website to submit an online application within minutes. The application must be completed by the primary resident. There will be a space to enter a guarantor's information (co-signor, parent or guardian- somebody over the age of 25 that can guarantee rent will be paid). A link will automatically be sent to the guarantor once the primary application is complete.
5. Sign
Once the application is completed by both the primary resident and guarantor, the background screening will be processed. Once approved, we will generate a link to the lease agreement. Once the lease is signed by both parties and executed by the Property Manager, then congrats, your student is officially a resident of Pierpont Place!
Lease Apartment Info:
How does the lease work?
1. Do you offer individual leases?
Yes! All our leases are individual with individual rent responsibility. With individual leases, YOU are only responsible for YOUR (or your student's) rent. You aren't liable for a roommates' rent at all! Unlike a traditional joint lease, if a roommate transfers, graduates, or fails to pay his/her rent, it does not affect you or your lease.
2. Renters insurance
Renter's insurance is required as per the lease. Parent's homeowner's policy may cover the student's personal property in the apartment, but you should verify with your agent.
3. Lease terms
We offer 2 different lease options. They run from June 1, 2022 to May 17, 2023 or August 13, 2022 to July 31, 2023. All our leases are based on 12 equal installments. The total amount due is the total amount for the lease term and it is broken into 12 equal installments with the first being due either June 1st or August 1st.
4. Who signs?
Both the primary applicant and guarantor will be required to sign the lease agreement.
5. Roommate changes
Contact the rental office if there is a roommate change that needs to be made. These can then be evaluated on a case-by-case basis.
6. Early termination
In order to terminate a lease early, we offer what is called a "re-rental". The resident would need to fill out all necessary paperwork and find a replacement for themselves. The new person would need to apply and sign a lease agreement. There is a $300 break lease fee associated with re-renting. Once the new person has completed all paperwork and has been approved for both parties, the current tenant will be fully removed from the lease.
7. Screening criteria
Each primary resident is subject to a routine criminal background check.
Cost
What are the associated costs with this process?
Who pays for what?
Tenants will only need to pay for cable television service if they choose to have cable in the apartment. If they do not want cable, all utilities are included.
Rent includes?
Electricity, gas, water, sewage, trash removal, and internet are all included in your rental rate.
Upfront fees?
When filling out the application, there is a total of $325.00 ($75 app fee/$250 security deposit) that needs to be paid before the application can be considered complete.
When is rent due?
Rent is ALWAYS due on the 1st of the month. No invoices will be sent.
Security deposit?
Each resident must put down a $250 security deposit. This deposit is held in escrow until the end of the lease. After the apartment is inspected and any cleaning/damage charges or outstanding balances are deducted, a check for the remainder will be mailed to the address requested by the resident.
How to pay?
Rent can be paid online through the resident portal, by dropping a check or money order off at our rental office, or by mailing in a check or money order, made payable to Pierpont, LP. If you choose to pay rent by check or money order, it can be mailed to:

Pierpont Place Rental Office
445 Oakland Street
Morgantown, WV, 26505
Move In & Move Out
How do the move-in and move-out processes work?
Address
Your student's address will be:

Student Name
445 Oakland Street apt #___
Morgantown, WV, 26505
Keys
When you arrive for move-in, your student will need to sign for their keys. Please do not forget photo IDs!
Items to bring
Bed Linens (fitted and flat sheets, pillows/cases, comforter) ** It is highly recommended that each tenant brings their own water proof mattress cover. Stained mattresses result in a tenant charge**
Towels & washcloths
Shower curtain (one per bathroom)
Garbage cans
Hangers
Laundry basket or hamper
Vacuum
Cleaning supplies (Windex, wood polish, toilet bowl cleaner, granite cleaner, etc.)
Pots and Pans
Placemats
Dishes
Silverware & serving utensils
Tupperware
Glassware
Toaster
Coffee Maker
Can opener
Throw pillows for couch (if desired)
Throw rugs for bathroom and kitchen
TV(s), stereo, computer
Lamps
Clocks
Plunger
Important dates
Upcoming lease dates are June 1, 2022 to May 17, 2023 or August 13, 2022 to July 31, 2023
Renewal
Your student will have the option to renew their lease for the next lease term during our renewal period. There will be emails sent out during that time, so all residents and guarantors are aware of the deadline to renew.
Move in early
Will need a bit added to clarify there must be a request made in advance, there are limited spaces available for this option and there is a fee assessed once approved.
What is an As-Is Agreement?
An as-is agreement must be signed if a student is moving into a renewing apartment or having an apartment "passed-down" to them. This agreement states that the lessee understands that they are accepting the apartment in the condition that the previous tenants have left it. Pierpont Place staff will not be entering the apartment after the current tenants leave to do any inspections, cleaning, painting, or fixing any damages. If there are damages to the apartment the new tenants must report these damages to the office staff immediately.
Services
What services are provided/available to my student?
Lockouts
If your student is locked out of their apartment after-hours or on weekends, they can call 304-598-0092 and follow the emergency prompts. Please note an after-hours lockout fee will be charged to their rental account.
Work orders/maintenance
Work orders can be submitted online through the Resident Portal, or in person at our leasing office. If your student has an after-hours emergency, please call 304-598-0092 and follow the emergency prompts.
Building access
Pierpont Place is a locked access building with security cameras on every floor, as well as outside.
Important #s
Our office number is 304-598-0092. This is the number used to reach a staff member, report an after-hours maintenance emergency, or request an after-hours lockout.
Laundry
Laundry facilities are conveniently located on the first floor of the building. Payments can be made with coins or cards and is $1.50 wash/$1.50 dry.
Other Questions
What other relevant facts do I need to know as a parent/guardian?
Utilities
Electricity, gas, water, sewage, trash removal, and internet are all included
Cable service
Cable is not included, but there are cable hookups provided in each room and common area. If you wish to have cable in your apartment, you may contact Xfinity/Comcast to set up a cable subscription.
Furniture
Units are fully furnished, but residents are welcome to bring more of their own furniture. Items included are:
Living room furniture (couch, loveseat, coffee table, end table, TV stand)
3 bar stools (not included in 3 bed-2 bath)
Desk and chair in each bedroom
Twin extra-long or full-sized bed for each resident (and mattress)
Dresser for each resident
Blinds in all windows
Bed size
Apartments will have either a twin XL bed or full-sized bed, depending on the floorplan.
Housewares
No housewares are provided. You will receive a move-in packet prior to your move-in date with an extensive list of items we recommend bringing for your apartment.
Appliances
Appliances included in the unit are:
Microwave
Stove/Oven
Dishwasher
Refrigerator/Freezer (additional refrigerators of any size are not permitted)
There are also cable and internet jacks in each room.
Services offered
24-hour emergency maintenance, on-site rental office
Parking info
Parking is available for an additional fee to both residents and non-residents. Lease terms and fees are available by calling the leasing office. Parking is on a first come, first serve basis.
Pets
Pets are not permitted at Pierpont Place apartments.
Amenities
Convenient and close to campus, state-of-the-art fitness center, game room with pool table, mini movie theater, conference room, tanning room, outdoor courtyard, on-site ATM, on-site laundry
Packages
All packages are delivered to the office where we can sign for it and keep it until the resident can pick it up. UPS will attempt to deliver to the resident's door and if they are not home to receive the package, will bring the package down to the office. No packages are left at their doors, unless specifically stated to do so within the delivery instructions. Packages left in the office can be picked up during office hours.