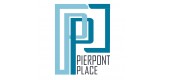 Resident Resources

During this uncertain time, Pierpont Place Apartments remains committed to assisting our residents through this crisis. We've compiled a list of resources that may be useful to you and your loved ones while navigating the effects of Coronavirus on day-to-day life. As always, we are here to help.

The West Virginia Department of Health & Human Resources is the most trusted site to find West Virginia-specific information and updates regarding COVID-19.

The Monongalia County Health Department continues to provide local updates regarding COVID-19.

The United Way Helpline is available for general assistance and able to connect callers with many different resources: call 2-1-1 or text your zip code to 898-211.

A general COVID-19 FAQ for students of West Virginia University can be found here.

West Virginia University's Psychological and Psychiatric Services is still offering telehealth counseling appointments here. If you are in need of immediate assistance, the Crisis Text Line is available by texting WVU to 741741.

If you are experiencing food insecurity, these food pantries and social service organizations can help: Caritas House (304) 985-0021; Empty Bowls Monongalia (304) 241-5510; Pantry Plus More (304) 282-1123; Bartlett House (304) 292-0101.

If you are employed in West Virginia and have experienced job loss or reduced hours due to the COVID-19 crisis, you can file a claim for unemployment benefits here.

If you own or are employed by a small business experiencing hardship, the U.S. Small Business Administration is offering multiple loans, resources, and guidance.

The Bartender Emergency Assistance Program is available to bartenders and spouses or children of bartenders experiencing emergency hardship.

Direct Payments from the Federal Government

The federal government will be making one-time cash payments directly to our citizens. These payments should be issued during the month of April either by check or direct deposit. How much will you receive?
Individuals earning less than $75,000 will receive $1,200.
Married couples earning less than $150,000 will receive $2,400.
If you have children, you will receive $500 per child.
Individuals earning more than $75,000 and less than $99,000 – and couples earning more than $150,000 and less than $198,000 – are eligible for a lesser amount.

Enhanced Unemployment Benefits

If you have lost your job, you can apply for state unemployment benefits here.

Congress is enhancing state unemployment to provide more income and to cover more people.
Adds $600 per week for four months on top of state unemployment.
Adds up to 13 weeks of additional unemployment benefits to those already enrolled but who are nearing the end of benefits.

Expands the program to include a number of workers not normally eligible to receive unemployment benefits. This includes:

Freelancers

Independent contractors/gig workers

Self-employed

Those with limited work history

Employees who are still employed, but whose hours have been reduced

It is important to apply as soon as possible. To help expedite aid, the federal government is funding the first week of benefits to encourage states to waive traditional waiting periods, but it may still take a couple of weeks to be processed.